Mr. V. Ganesarajah, The Principal of Jaffna Hindu College extends his warm Deepavali wishes to the Hindu community around the world. The Jaffna Hindu Web Team joins with him in wishing a glorious deepavali to all. 
Deepavali falls on the Amavasai day (new moon day) of the auspicious Hindu month of Kartik (Tamil: Aipasi), the month of October/November in English calendar. This year Deepavali will be celebrated on
Saturday, 17th of October 2009
.
To extend your Deepavali greetings to the Principal, Teachers and Studends, you may post your wishes below.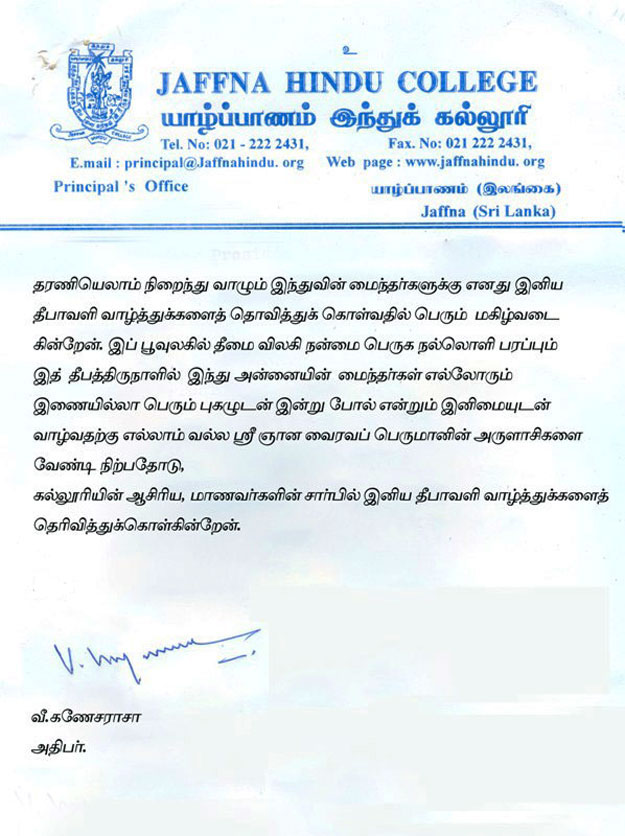 Comments
(3)
Write comment